Ethiopian Airlines has added a freighter service between China and Belgium as it looks to capitalise on growing e-commerce demand.
The new service will initially operate twice a week flying between Shenzhen and Liege utilising B777F aircraft.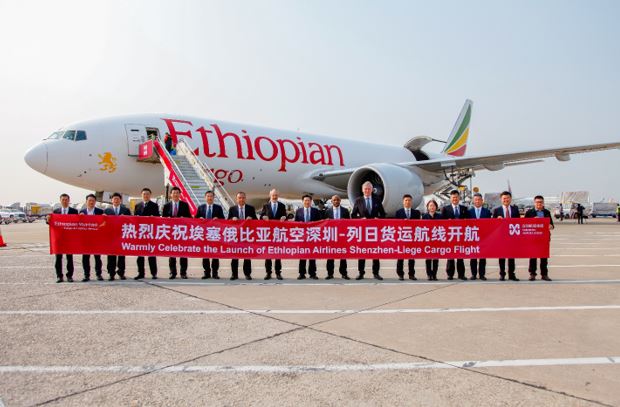 The carrier said that the service was its first scheduled cargo service from the Chinese airport.
The service will mainly carry cross-border e-commerce and other special industrial products.
The number of flights will be increased in the future according to cargo demand.
The airport now has airlines offering freighter services to 57 destinations.
In 2022, the cargo and mail throughput of Shenzhen Airport ranked third in China and in the top 20 globally.
The airport processed a total of 1.5m tons of cargo in 2022, a dip of 3.9% on 2021 levels.
However, Shenzhen handled 776,000 tons of international airfreight in 2022, a nearly 20% increase for the third year running.
Meanwhile, the volume of cross-border e-commerce cargo carried by air from the airport increased by 38.2% year on year.
Since the start of the year, Shenzhen Airport has added three international cargo services to Europe.
There are 28 domestic and foreign airlines operating scheduled cargo planes in Shenzhen Airport.